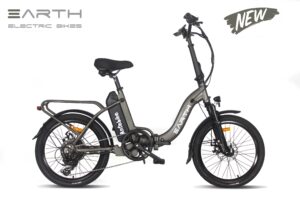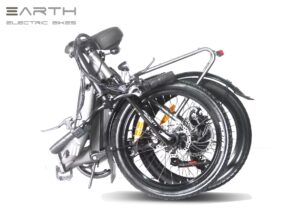 NEW 2023 EARTH AnteBike TX-23  Volcano Grey Folding e-bike is designed for both pleasures riding, caravans, and work commuting riding.
The new TX-23 AnteBike folding electric bike comes with quality component branded parts like Shimano gears, a large 36V14.5Ah lithium-ion battery pack, a quiet brushless powerful hub motor delivering a smooth ride with a longer range, and plenty of power.
Adjusting the stem takes all the pressure off your arms and shoulders giving you total comfort. An easy multi-function LCD control panel allows you to control the level of assist for easy cruising.
Choose your preferred level of assistance, the pedal, and the motor will push you effortlessly, and also come with the throttle. You will love the control and the freedom over how you choose to ride,
whether effortlessly up the hills or just that little push when you needed it, for commuting to work, caravans or just for recreational fun.